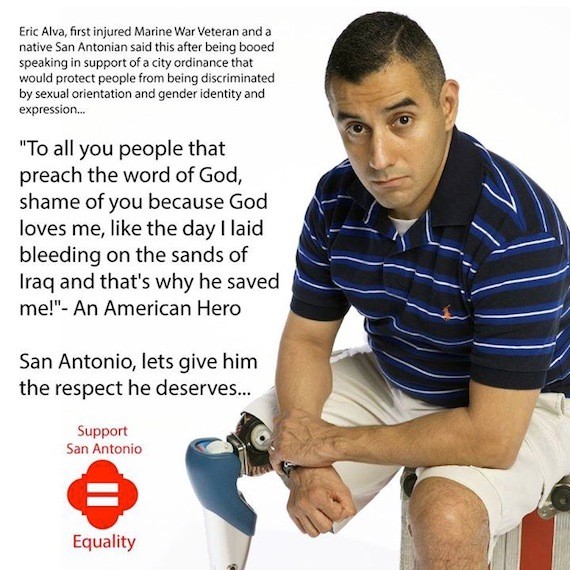 From
Huffington Post
:
Eric Alva, a gay Marine veteran who lost a leg during combat in the Iraq War, faced an unfriendly reception from anti-LGBT protesters in San Antonio, Texas, this week, while testifying in favor of an anti-discrimination ordinance.
In a Facebook post after addressing the city council on Wednesday, Alva described the response he received from a large group rallying against a measure that would expand anti-discrimination protections to include sexual orientation, gender identity and veteran status.
"Well I just left city council chambers and I feel like crying," he wrote. "I have never seen a city so divided and hateful towards each other. All of mankind should be ashamed. I already spoke and even some of the religious groups even booed me as I spoke. Such disrespect as they preach the word of God."
Everything is bigger in Texas, including the bigotry. Stay classy Lone Star state!